Our private tour includes some amazing attractions of this region: the Swidnica Church, the Ksiaz Castle and underground City of Gluszyca-Osowka.

The Church of Peace of the Holy Trinity in Swidnica is one of the most interesting religious buildings in Poland, placed on the UNESCO list. Built in the mid-17th century entirely of wood, the church survived to the present day. Learn the secrets of the intriguing architecture of this impressive theatre-like structure which can accommodate 7500 people.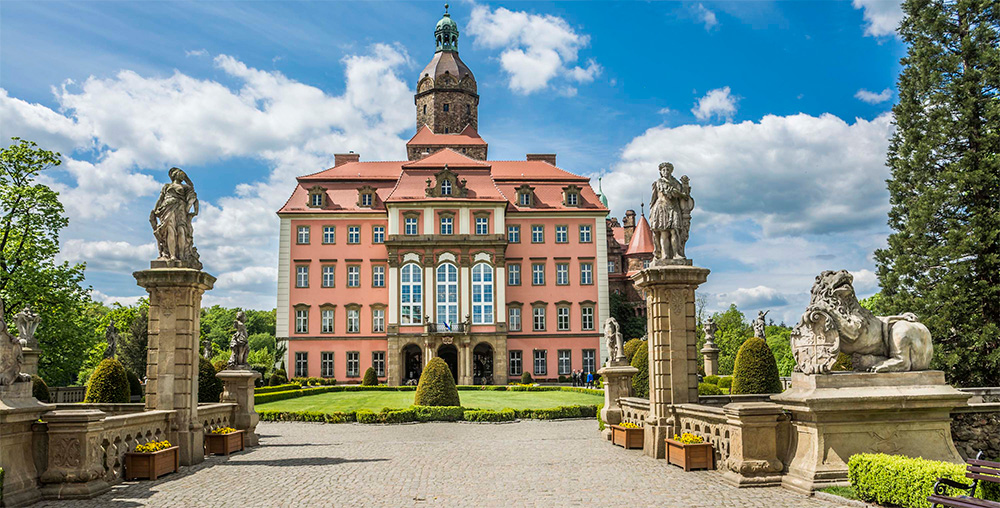 A short drive will then take us to the Ksiaz Castle. Standing dramatically on a steep rocky hill, encircled by a gorge, Ksiaz Castle towers majestically over the area. After visiting some of its grand chambers, it is worthwhile to take a stroll down the excellent castle terraces and landscaped gardens. Here you can admire a magnificent view of the surrounding area.

This beautiful castle during World War II was intended to be transformed into one of Hitler's headquarters. Some mysterious underground halls and corridors were built here as it became part of the Project Riese – the biggest mining enterprise of Nazi Germany which led to construction of a complex of tunnels inside the Owl Mountains.

A visit to the underground city of Gluszyca-Osowka will give you an idea of the Project Riese truly giant scale.